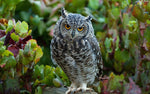 Welcome to Owl & Trowel Ltd.
Being a retailer for the public we strive to create a pleasurable, memorable experience for each customer. It's hard for smaller stores to compete against larger businesses in our field, but every problem is an opportunity in disguise. We will always offer a completely personal experience for each and every one of our loyal customers. Above all else, customer service will always be our main focus.
Each piece of
Furniture
we stock has been quality checked to the highest possible standard. If furniture excites you as much as it does us, you're in the right place. Hopefully, you will find something that catches your eye! On a side note, we have just added an old couch removal service. So that's one less thing to worry about!
We also stock a wide range of
Household Appliances
, with new products being added to our website every day!
Spare Parts
for all household machines. We love a challenge here, so no matter the size, shape or colour of the part you're looking for - Get in touch, we will try our best to help